This picture of the left front sole is the most amazing transformation and it took 4 months to see this wonderful change. Notice how rounder the hoof got, See the shorter toe, Decontraction of the heels, he has heel bulbs, outside wall at the heel straighten up along with the bars. The central sulcus is healing up and the frog will come around with movement. At no time was this sole carved out!

The owner has promised to walk him, the more movement the faster the heeling will be from now on.
From long toes to round feet, on previous trims he had a hard time standing, He hurt all over, but on 03-07-06 he feel asleep while I trimmed.
Sully is half way home now and I would say that in the next 4 months this boy will be very happy with his new hooves.
sully102806lfft.jpg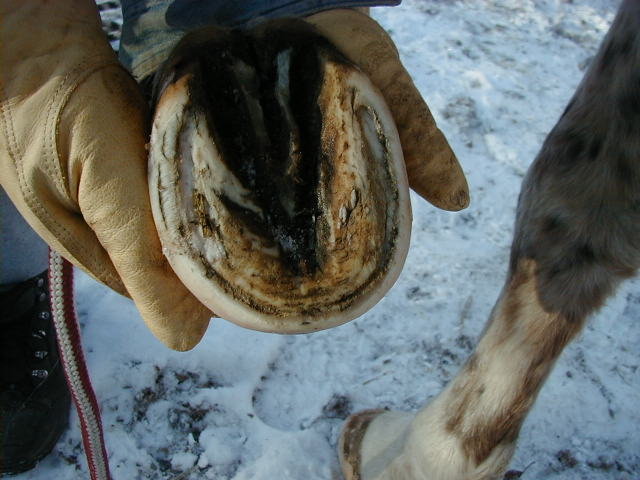 10-28-06, what a transformation on this hoof. The hoof wall is thicker and rounder, the wall cracks are finally at the last stage of growing out.